RISCOM Announces Strategic Partnership with
Houston International Insurance Group
We are excited to announce that RISCOM completed a strategic transaction with our primary carrier partner, Houston International Insurance Group (HIIG), in which HIIG acquired an equity ownership position in RISCOM. This transaction serves to secure a mutually aligned partnership between the parties and expand the product offerings we currently underwrite on behalf of HIIG.
Click here to read the official press release
Welcome to RISCOM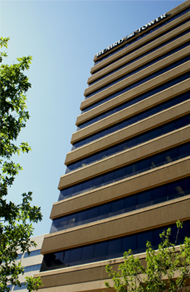 RISCOM - Dedicated to providing quality products and superior service.
Welcome to Regional Insurance Services Company, LLC (RISCOM), we are a company that "thinks outside the box" in order to meet and exceed your commercial insurance needs.
We are a professional insurance underwriting management company specializing in Commercial Automobile, Commercial General Liability, Commercial Property, Inland Marine and Garage products. We consider every account individually and take a competitive but responsible approach to select the very best risks.
Come experience industry leading customer service from our carefully selected team. Our team is the best in the industry with superior local-knowledge and experience. We are a privately owned and operated organization representing stable domestic insurance carriers that specialize in Program Business.
We offer the following lines of coverages:
Commercial Auto
General Liability
Commercial Property
Garage
Inland Marine
Umbrella
Contact us for more information about the products we offer at 866.265.1557