Latest News
There is a world of opportunity outside the box: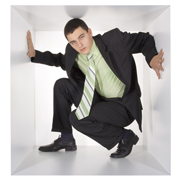 At RISCOM, we think "outside of the box" in order to exceed our customers' commercial insurance expectations.
Commercial Auto

Commercial auto policies are our specialty at RISCOM. Our underwriting and claims professionals have spent many years working in the commercial auto coverage arena. Let them help you place coverage for oilfield service contractors, local and intermediate haulers, artisans, and many other classes of commercial auto business. We offer liability coverage without many of the restrictive endorsements found in some policies as well as physical damage, medical payment, uninsured motorist coverage, and trailer interchange coverage to meet all your commercial auto insurance needs.