Latest News
There is a world of opportunity outside the box: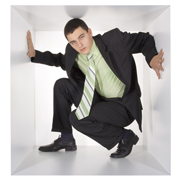 At RISCOM, we think "outside of the box" in order to exceed our customers' commercial insurance expectations.
Garage

RISCOM writes Garage coverage for both dealer and service risks which may include Garage Keepers coverage and Dealer's Open Lot coverage. This coverage offers protection for an insured's premises, operations, and auto exposures.