Latest News
There is a world of opportunity outside the box: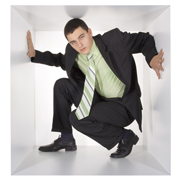 At RISCOM, we think "outside of the box" in order to exceed our customers' commercial insurance expectations.
Loss Control

RISCOM works to gain an accurate understanding of the accounts it writes through the loss control process. Via this loss control process, we are able to verify the rating basis and exposure for each account. Additionally, our inspectors educate the insureds on claim reporting guidelines and can provide information that will help the insured control their risks and minimize their claims.