Latest News
There is a world of opportunity outside the box: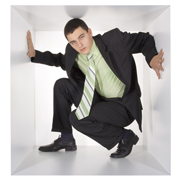 At RISCOM, we think "outside of the box" in order to exceed our customers' commercial insurance expectations.
Payment Options

Our agents are billed on an account current basis. These statements are sent out at the end of each month. However, all policies and policy changes are invoiced and mailed to the agent as they are processed thereby keeping the agent informed as transactions are created. Installment payments are available for select accounts.
Premium Financing
We are quoting in-house premium financing options with competitive premium financing rates.Our financing offers ten equal payments on accounts without filings. Many different payment options are offered including ACH, credit card, and pay-by-mail. Ask your underwriter for a premium financing quote with your next application.